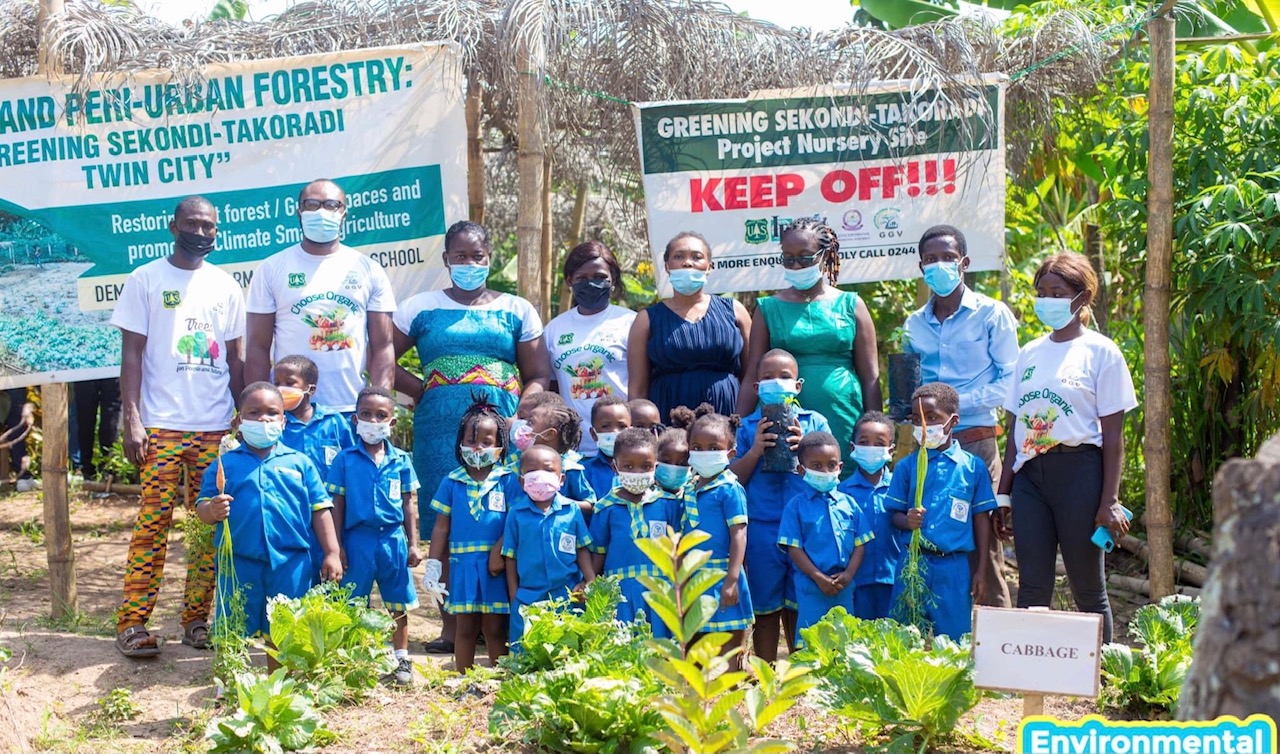 The Future is Ours!!!
All exciting as we join Twinkle Burgeon's little stars in Sekondi-Takoradi on their #environmentandsanitationweek.
Goshen Global Vision with support from #USFS in its Urban and Peri-Urban Forestry Greening Sekondi-Takoradi "Twin City" project was able to build the capacity of these little ones in recycling to green the environment, send them on a field visit to our #demonstrationfarm to see and have hands-on experience.
GGV donated to the school, farm tools, black soil, vegetable seedlings as our contribution to their big day.
We are thrilled to know that we are impacting young lives positively.