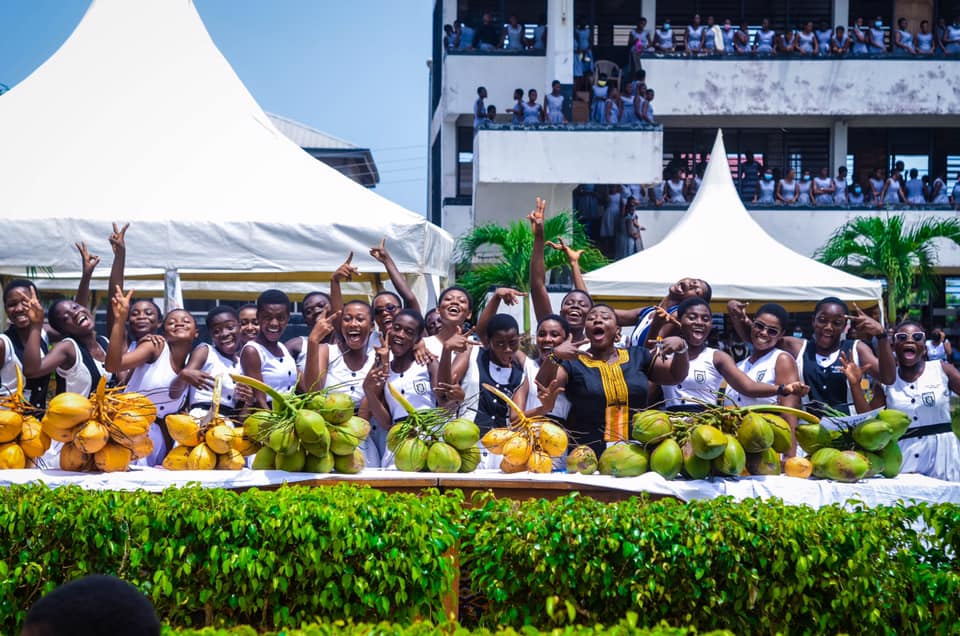 We are trilled today as we partner with the CSIR-OPRI, to launch the establishment of hybrid dwarf Coconut which is resistance to the Cape Saint Paul
Wilt's Disease, Seed Garden and Plantation with 3-year maturity period with funding from the USFS-IP.
This fits perfectly with our objective of improving the lives of women and youth and providing them with alternative livelihoods through the Urban and Peri-urban Greening Project, dubbed, "Greening Sekondi-Takoradi Twincity .
This project is intended to provide;
Young ladies with with the requisite skills and knowledge in coconut cultivation and value addition to take over the business of the heritage crop after their education,
To serve as a means of food security in the short, medium and long time as we intend to integrate the plantation with sweet corn.
While, it also serve as an internally generated funds for the school.
We take this opportunity to call on stakeholders, donors, private and public organization to come in and help the GGV and the CSIR-OPRI to scale this to benefit our schools in the Western Region of Ghana.
Thank you; the Regional Minister, Hon. Min. Dr. Okyere Darko Mensah, the Ghana Education Service, the Headmistress and staff of this great School, Ahantaman Girls Senior High School Ketan, Sekondi Takoradi, and the old students of the school for embracing this Novel Coconut Project in your school.
Goshen Global Vision and the Coconut Research Programme, CSIR is not going to end at this beautiful launching stage of the project but is committed to follow through all the objectives to benefit our future leaders of this countries.
Long live Ahanataman Girls SHS !!
Long live GGV!!
Long live CSIR-OPRI !!!