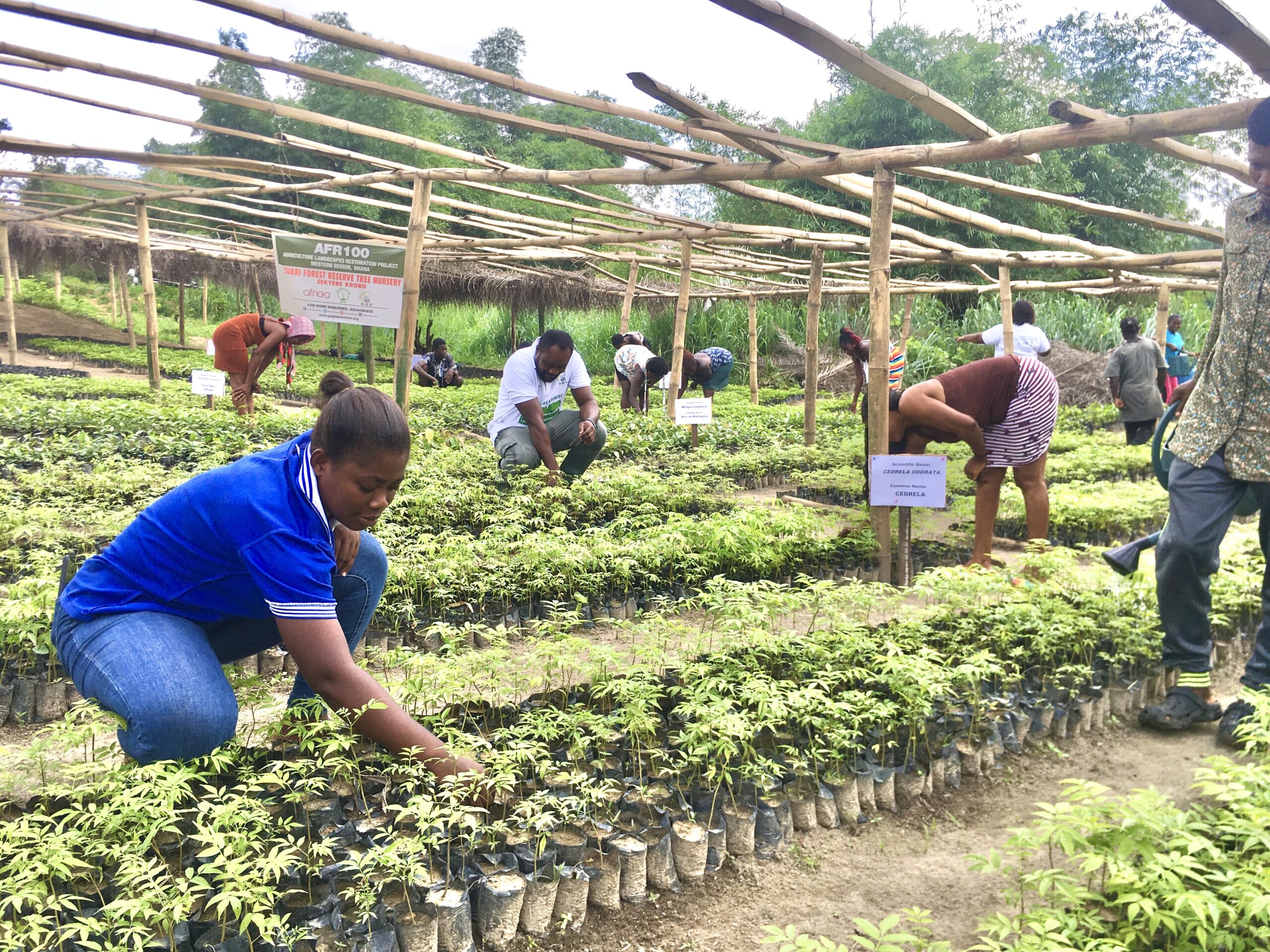 Goshen Global Vision (www.goglobalvision.org)commenced with the
Agricultural Landscape Reforestation Project, by TerraFund (Africa.terramatch.org) for AFR100
which is, financing Africa's top restoration enterprises and projects. The project seeks to plant
200,000 tree seedlings to restore degraded Forest Reserves and off reserves. As part of the
commencement exercise, we started with the nursing of Economic and Native Tree Seedlings.
GGV is working in partnership with Ghana COCOBOD and the Forestry Commission of Ghana and
has adopted four (4) local farming communities and two (2) Forest reserves to raise the nurseries
for the project, namely: Ankasa, Sekyere Krobo,Fawoman, Pataasi Domeabra, and Subri Forest
Reserve and Ankasa Forest Reserve.
Established Economic and Fruit Tree Nurseries
Sekyere Krobo Cocoa Nursery 15,000
Subri River Forest Reserve Tree Nursery 50,000
Fawoman Tree Nursery 5000
Apatase Domeabra 4000
Ankasa Forest Reserve Tree Nursery 10,000
Ankasa Cocoa Tree Nursery 16,000
TREE SPECIES BEING NURSED INCLUDE;
mahogany(Khaya Ivonrensis),
Emire(Terminalia Superba),
Ofram (Terminalia Ivorensis)
Cederela Odorata,
Prekese, Tetrapleura tetraptera
Edinam, Entandrophagma angolense
Guava, Psidium guajava
Pawpaw, Carica papaya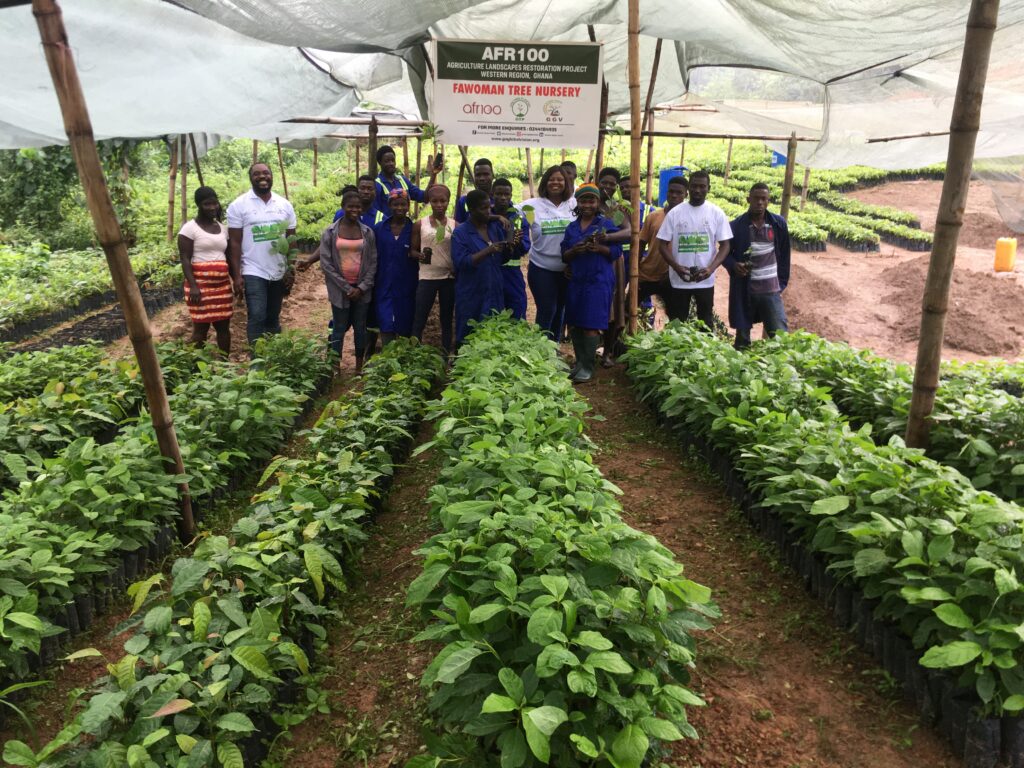 These aforementioned Communities and Reserve tree
nurseries are where GGV is working with103 women and youth volunteers who have been trained by
GGV in tree nursery management to raise the 100,000 economic tree seedlings needed for the
first phase of reforestation project. All these volunteers haven acquired hands-on skills in tree nursery management, which will make the project sustainable in the long run, also receive allowances at the end of every month since the start of the Restoration project, which has helped improve their household income.